Not all soybeans are created equal.
We hold the highest of standards for quality and traceability of our locally-sourced American soybean meal, constantly striving to strengthen relationships throughout the supply chain and reduce our environmental impact.
At Prairie AquaTech, we believe that sustainability, traceability, and transparency are of critical importance to our industry. Our Certified Grower's Network is just one of the ways we go the extra mile to protect consumers and our environment. From the field to your table, we are proud stewards of the environment and committed to bringing the highest quality ingredients to the market.
The amount and quality of each strain of soybeans can vary significantly from one region to the next and is impacted by seed genetics, soil quality, and agronomic practices. It is important to evaluate each strain of soybean for overall protein content, and the amino acid profile to ensure the best varieties to source.
Starting with the highest quality plants leads to producing the best protein ingredients. We partner with select regional farmers that provide a high-quality seed strain.
The farmers in our network are committed to sustainable agronomic practices that produce healthy, nutrient-dense crops but also protect the environment for generations to come.
WHAT IS THE
CERTIFIED GROWERS NETWORK?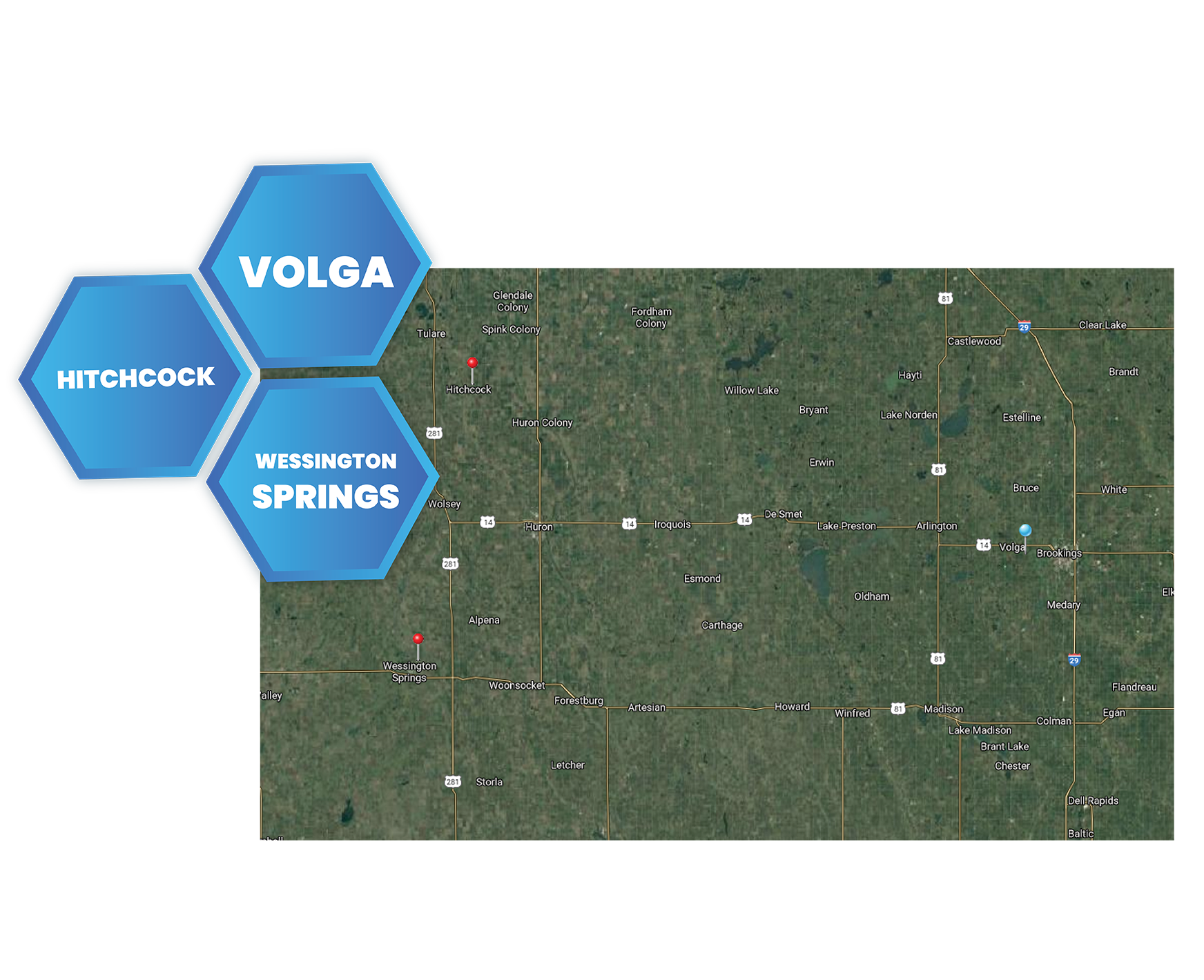 Our Certified Grower's Network is comprised of a select group of farmers in South Dakota. The farms are located within a two-hour radius of our biorefinery in Volga, South Dakota.
The grassland prairies and glacial deposits have transformed South Dakota soil into some of the most fertile and productive soil in the United States. Combining high quality seed genetics, modern agronomics, and the high quality soil found in South Dakota produces an unparalleled crop that is the foundation for Prairie AquaTech's microbially enhanced protein, ME-PRO®.
Part of our Certified Grower's Network, the farms we partner with are committed to sustainable agronomic practices, including no-till land management, no harmful pesticides, and non-GMO seeds. All crops are tested to ensure there is no chemical residue present at the time of harvest.
Soybeans produced in our Certified Grower's Network go through an expeller press, which extracts oils without the use of chemicals.
As part of our proprietary precision fermentation process, the soybean meal (SBM) enters a three-step washing process to remove any contaminants possibly present in transit from the processor.
As the SBM continues its journey, hard to digest sugars are removed, leaving behind a high-quality, easy to digest protein ingredient that also carries a well-balanced essential amino acid profile.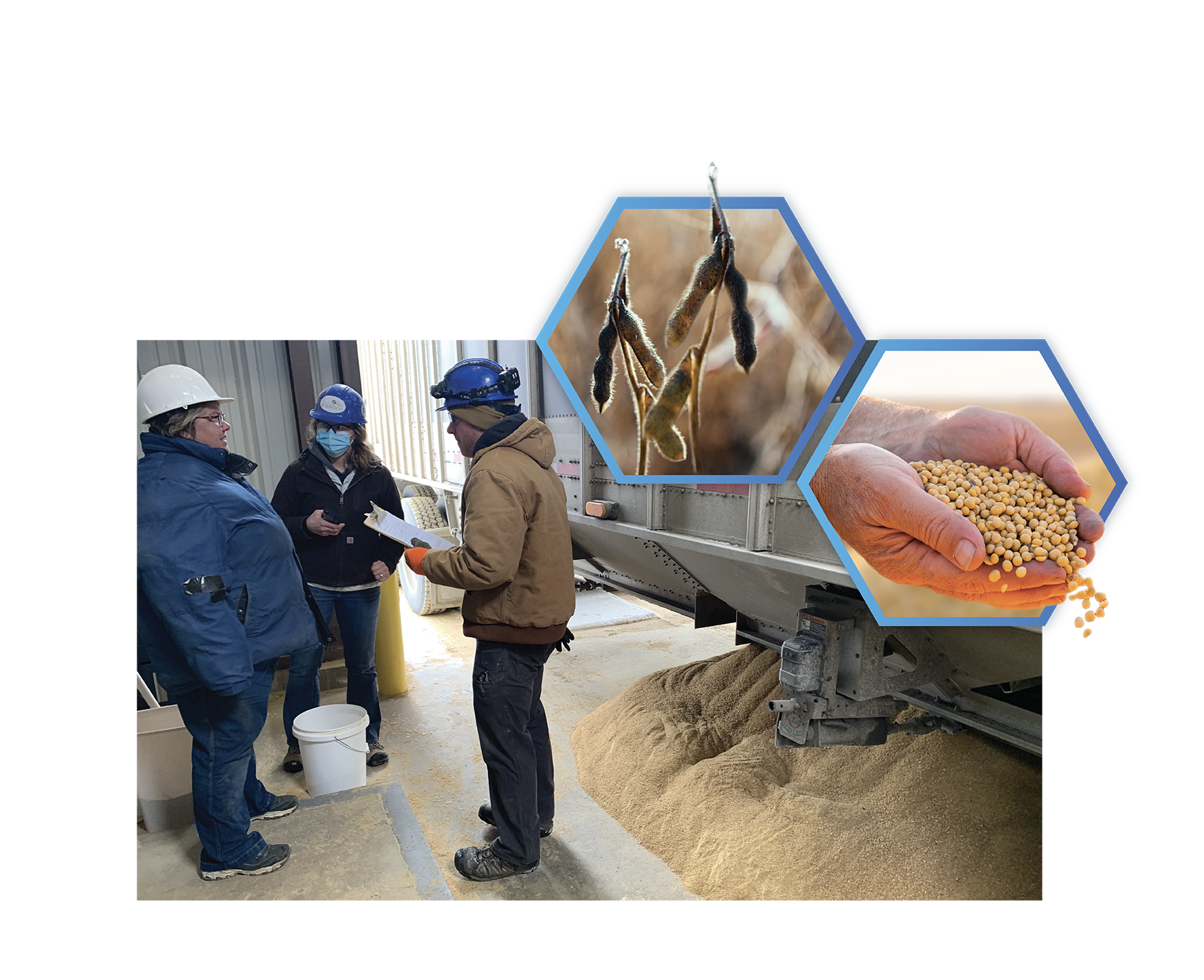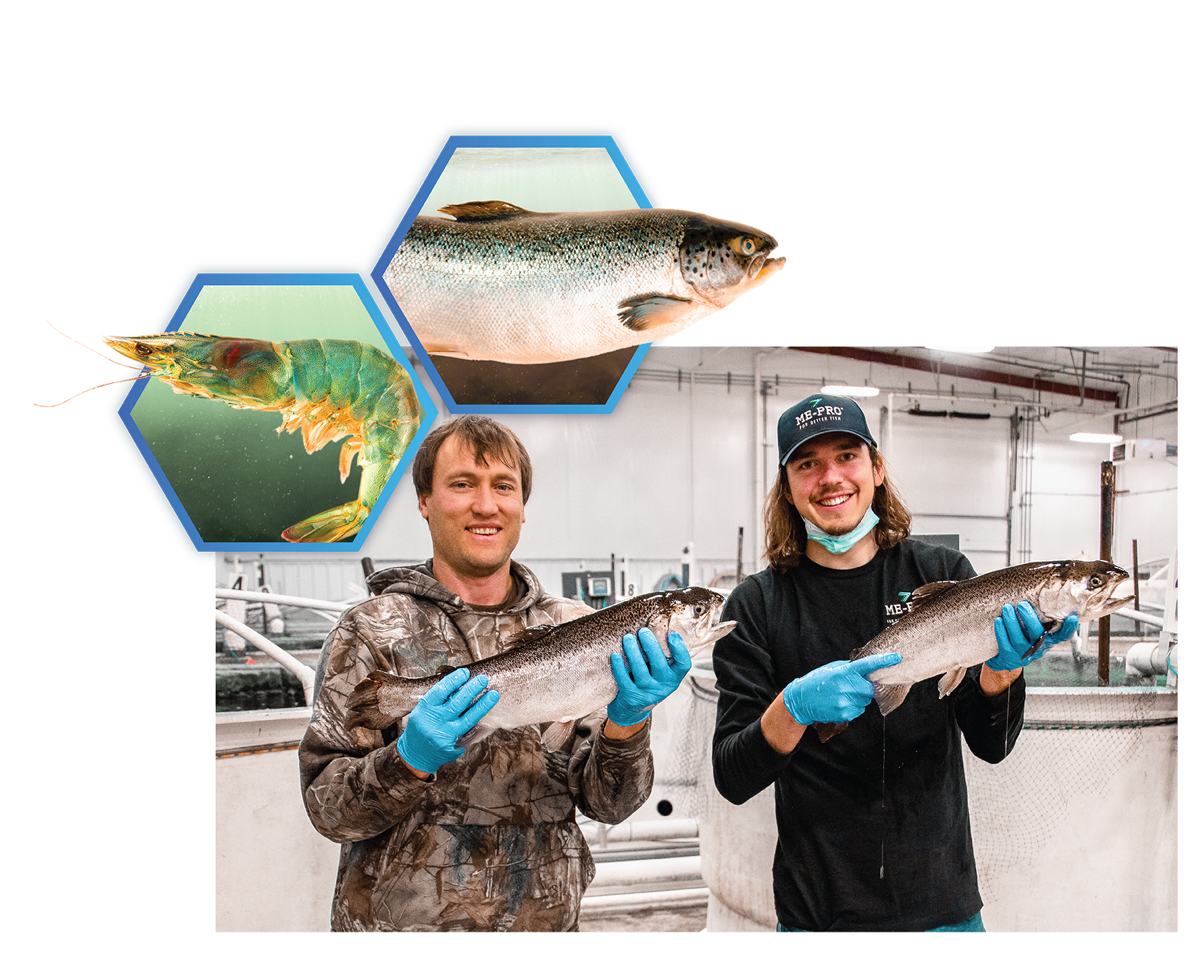 How it affects animal diet
We work with some of the world's top animal nutritionists to conduct feed trials to further our understanding of the nutritional requirements of both production and companion animals. Through collaboration, we are able to create healthier animals. Healthier animals grow at faster rates, increasing return on investment for producers and extending the life of companion animals.
How it affects animal health
In recent trials, animals fed a diet including ME-PRO® were found to have increased resistance to several common diseases affecting producers.
How it affects animal growth
Every species has different nutritional requirements, which is why we partner with top nutritionists to identify proper inclusion levels of ME-PRO® in each formulation. ME-PRO® has performed well in trials across many different species, providing an alternative, scalable, and cost-effective protein ingredient to many of the industries' legacy protein sources. Talk to one of our experts to explore how ME-PRO® would fit in your formulation.
The quality of the product
Prairie AquaTech's stringent sustainability and quality standards translate into a high-quality, easily digestible protein ingredient that improves the health and growth of animals.
ME-PRO® has a neutral color, flavor, and odor with no added fillers or coloring. Not only do animals prefer the flavor, the nutritional boost leads to improved animal health.
How it affects the environment
ME-PRO® is produced in a state-of-the-art biorefinery. Our highly trained manufacturing technicians and scientists focus activities and processes around minimizing our carbon footprint while producing extremely high-quality ingredients. Prairie AquaTech is committed to sustainability, not only at our commercial facilities, but throughout the sourcing process by partnering with the farms and processing plants where we source our soybean meal. These efforts enable us to be good stewards of the land and contribute to downstream positive environmental impacts for producers that use ME-PRO® in their feed formulation.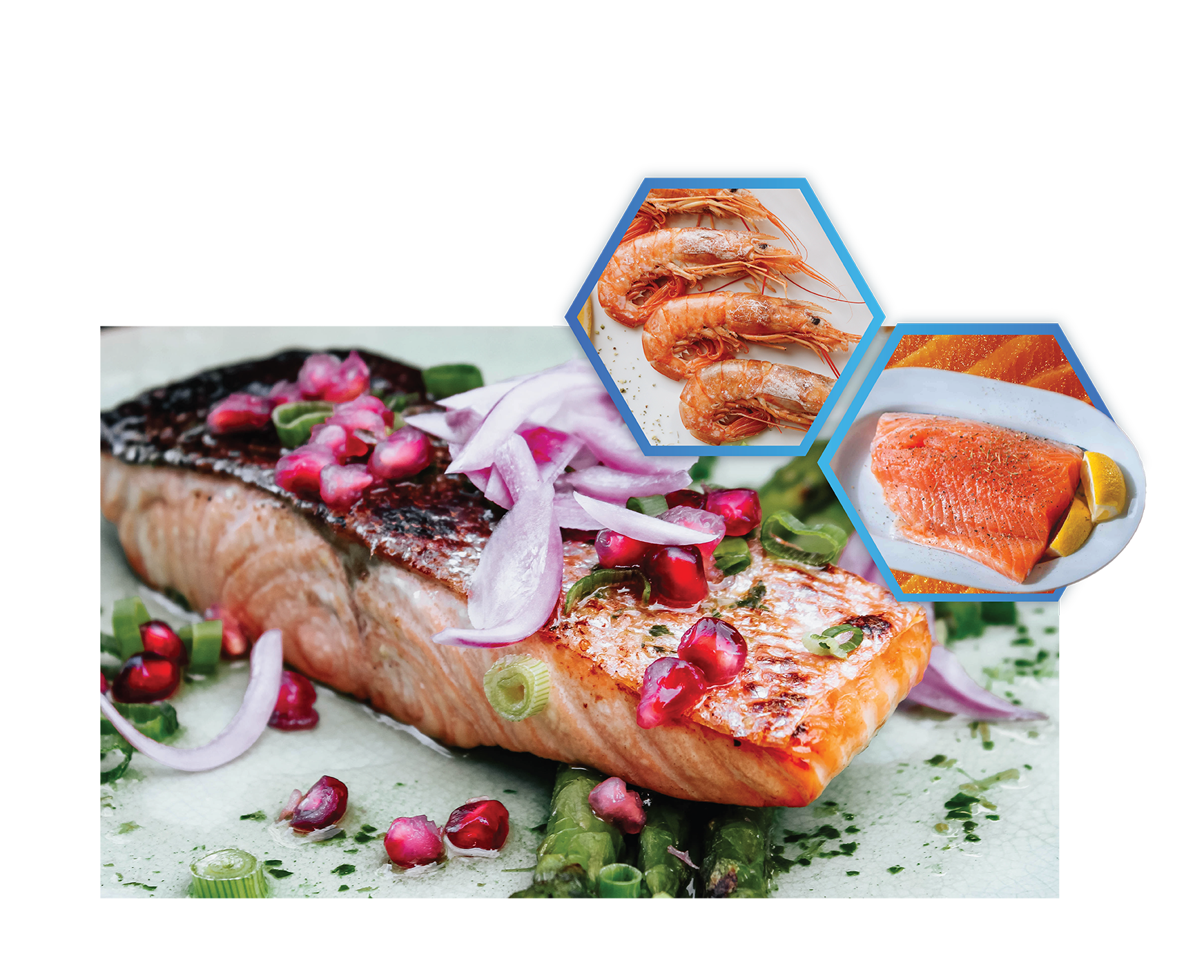 Sustainability drives everything we do at Prairie AquaTech. From working with farmers on implementing sustainable agronomic practices to operating a highly efficient commercial biorefinery to partnering with aquaculture innovators to improve sustainability and animal health, Prairie AquaTech is committed to do our part to influence a more sustainable future.
From farm-to-plate, consumers desire to know their protein is harvested using sustainable, environmentally friendly practices and standards. At Prairie AquaTech, we prioritize these values and source our materials from sustainable, traceable, and locally grown soybean producers.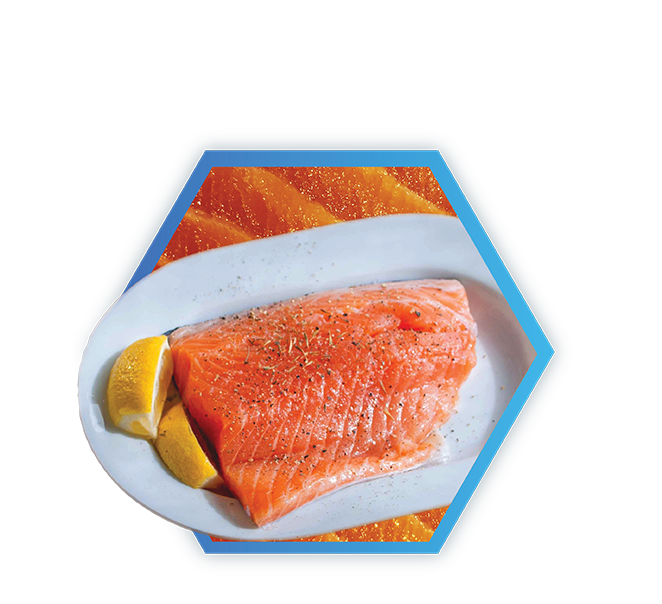 Consumers deserve to know what ingredients are used in the products they consume. At Prairie AquaTech, we are committed to opening a window into the chain that brought food to your table. Our Certified Grower's Network is an example of how we are committed to bringing transparency to the industry.